World Class Dental Office
Welcome to Dr. Sunny Yuen's Scarborough/Markham Dental Office!
At our Scarborough/Markham dental office, we make sure to provide you with an exceptional dental care and dental experience. Dr. Sunny Yuen and his entire professional Scarborough/Markham dental team are dedicated to making you feel comfortable, listening to your dental concerns, taking care of your dental needs and finally, making you step out of our office with a huge, healthy and beautiful smile on your face. We welcome you to browse through our website to find out more about the dental services we offer and to get to know our dedicated and experienced team better. You can also check our smile gallery to see the quality of the work we do for yourself. We always put our patients' best interest at heart.
We have implemented several measures to allow us to safely provide your treatment including:
Isolated treatment rooms

Plexiglas barrier

at the reception area
Surgically Clean Air technology to purify and sterilize every cubic square foot of air in the clinic
Hospital grade

Personal Protective Equipment (PPE)

Hospital grade disinfectants

Active screening

of every patient and staff member for signs of respiratory illness
Reduced number of individuals in the clinic at any time
All public touch-points are cleaned several times throughout the day

Hand sanitizers

located in each room
The safety of our patients and staff remains our top priority:
Upon arrival, please check in and call us from your car and await for instructions/screening
Please wear a mask or a face cover before you come into office
Please expect a non-contact temperature check on arrival
Please expect screening on arrival: – questions related to signs of respiratory illness
Please expect to review and sign the newly mandated wellness/treatment consent form
We ask that you come for your appointments ALONE, to facilitate distancing unless the patient is a minor or elderlies/handicapped who needs accompaniment
Please arrive for your appointments at the scheduled time, not earlier
Each patient, upon entry and before leaving, must use the hand sanitizer provided
In the waiting room, please maintain physical distancing as much as possible
Please follow the instructions of our staff
We appreciate your patience and cooperation!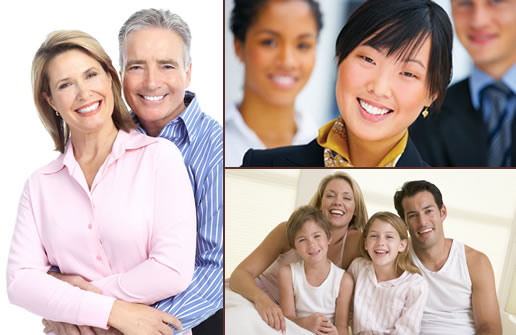 A Message From Your Scarborough/Markham Dental Team
New patients are always welcome. We look forward to meeting you, getting to know you and helping you achieve and maintain the best standards of oral health. Your loyalty and kind referrals are much appreciated! We're always available to answer all your questions and concerns and we'll be happy to book your next appointment for you. Feel free to contact us now!
-Your dental team
What Our Patients Say About Us

I have been a patient of Dr Sunny Yuen for over ten years. Throughout that time, the dental services that I have received from his practice have been nothing short of stellar. When Dr Yuen suggested that I needed to undergo a gum graft in order to repair an area in my mouth where gums had receded, I did not hesitate…
F. Facunda
Your staff are so helpful, encouraging, kind and wonderful team players.  With their support and assistance, I had it done without fear and discomfort at all. I remembered that a few days before surgery, I had to go to your office to pick up prescription.  I was still so scared and not sure if I was able to cope with everything.  Then Wendy offered her warm heart and helping hand…
Kathy Kwan
had a positive experience doing the gum graft surgery procedure with Dr. Yuen & Staff. I was given thorough information about the procedure beforehand and was well prepared for the surgery because of that. The staff were all very helpful, and kept me …
Rafael R.
I had gum surgery with bone graft last Saturday. The experience was much better than I anticipated. Thank you Sunny for the great job, I didn't feel much pain and I was normal the next day.
Lily Lo
Despite hearing continuous horror stories about wisdom teeth extractions, I was happily eating normally within a day or two and did not even need to fill out my pain killer prescriptions. I felt very secure throughout the whole procedure after having…
Winnie
Doctor Yuen's work on the gap left by a broken tooth garners nothing but praise on my part for the end result. I commend the doctor's attention to detail and his refusal to rush until my gums completely healed from previous surgery. Not only does the bridge look like real teeth in size and color, it fits…
Myrna
Dr. Sunny Yuen has been our family dentist for almost twenty years. We always appreciate his high level of professionalism in service, and his cheerfulness in personality. Likewise, his staff also provides quality service and work together effectively as a team. I recently had several complicated…
Kai Ton Chau
I was Very nervous before the extraction. But before I was even aware of it, the extraction had been completed totally pain free. Dr. Yuen is the best.
Henry Leung
Access Our FREE Guides Here
Click on the links below to get instant access to our FREE dental guides.