Dr. Sunny Yuen D.D.S.
Dr Sunny Yuen obtained his Bachelor of Science in 1983 from the University of Waterloo, and in 1987 he graduated from the Faculty of Dentistry at the University of Toronto with a unique passion for the profession. A firm believer in continuous education, he has taken numerous courses to upkeep with new techniques and materials for the benefit of his patients. Not only is he learning from world renowned mentors but also he is a part-time prosthodontic specialty demonstrator at the University of Toronto. Dr. Yuen attained his fellowship award from the International Congress of Oral Implantologist (FICOI). In addition, he is a fellow at the Academy of General Dentistry (FAGD). Dr. Yuen's ultimate goal is to provide the patients with the experience of "complete dentistry, from start to finish", taking into consideration each person's needs and wishes.
Dr. Dominic Pang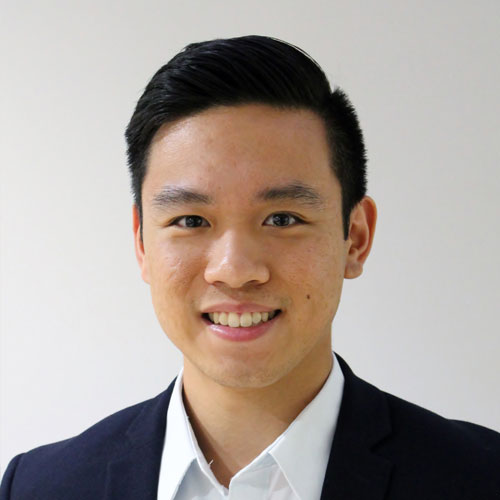 Dr. Dominic Pang completed his Bachelor of Medical Sciences (Honours) degree and his Master's degree in Physiology and Pharmacology from the University of Western Ontario. He subsequently graduated from the University of Toronto Faculty of Dentistry in 2018. Dr. Pang is comprehensive in his approach in educating patients and assisting them in selecting the most suitable treatment options. Dr. Pang is a strong advocate of continuing education and self-improvement, and dedicated to provide the highest quality of care to his patients. Outside of the clinic, Dr. Pang loves being physically active, with special interest in badminton, snowboarding, and slo-pitch.
Dr. Shirley Tam
Dr. Shirley Tam obtained her Bachelor of Science in Pharmacy from University of Toronto. She then continued her studies in Australia, graduating from University of Sydney School of Dentistry. Dr. Tam adopts a gentle approach when treating patients and aims to give patients a positive dental experience. She also hopes to support and empower patients to take initiative in maintaining their own oral health. With a keen interest in restorative and cosmetic dentistry, Dr. Tam is always looking for professional development opportunities to advance her skills and knowledge to the highest level.